a Scandinavian Thanksgiving, part 1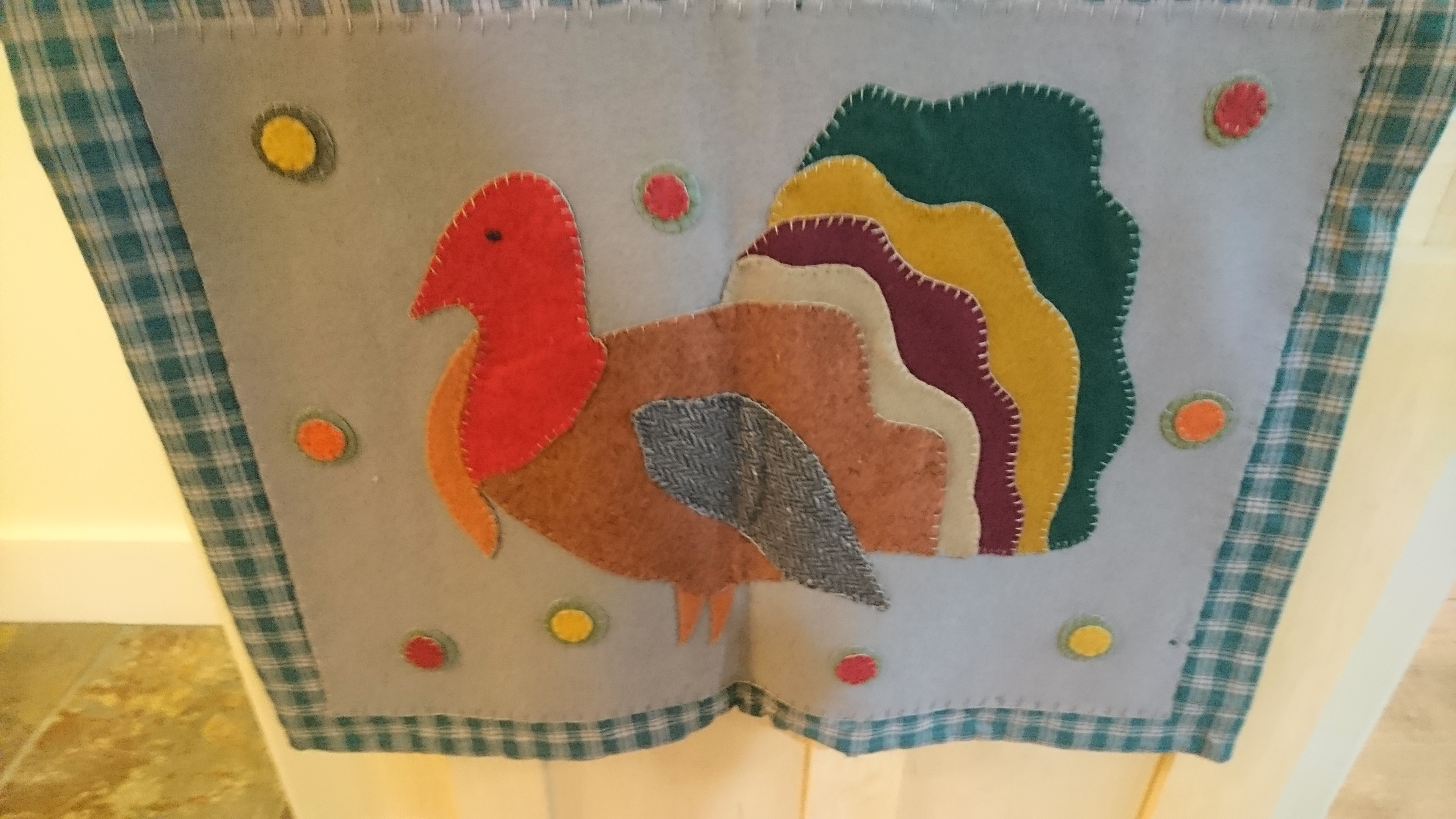 We never do traditional American Thanksgiving at our place, but this year particularly called for something a little different. With only the four of us, we really didn't want to have a lot of leftovers, so we wanted a cuisine that encouraged restraint. That's why my sweetie suggested Scandanavian. We hadn't done that before, so I said yes.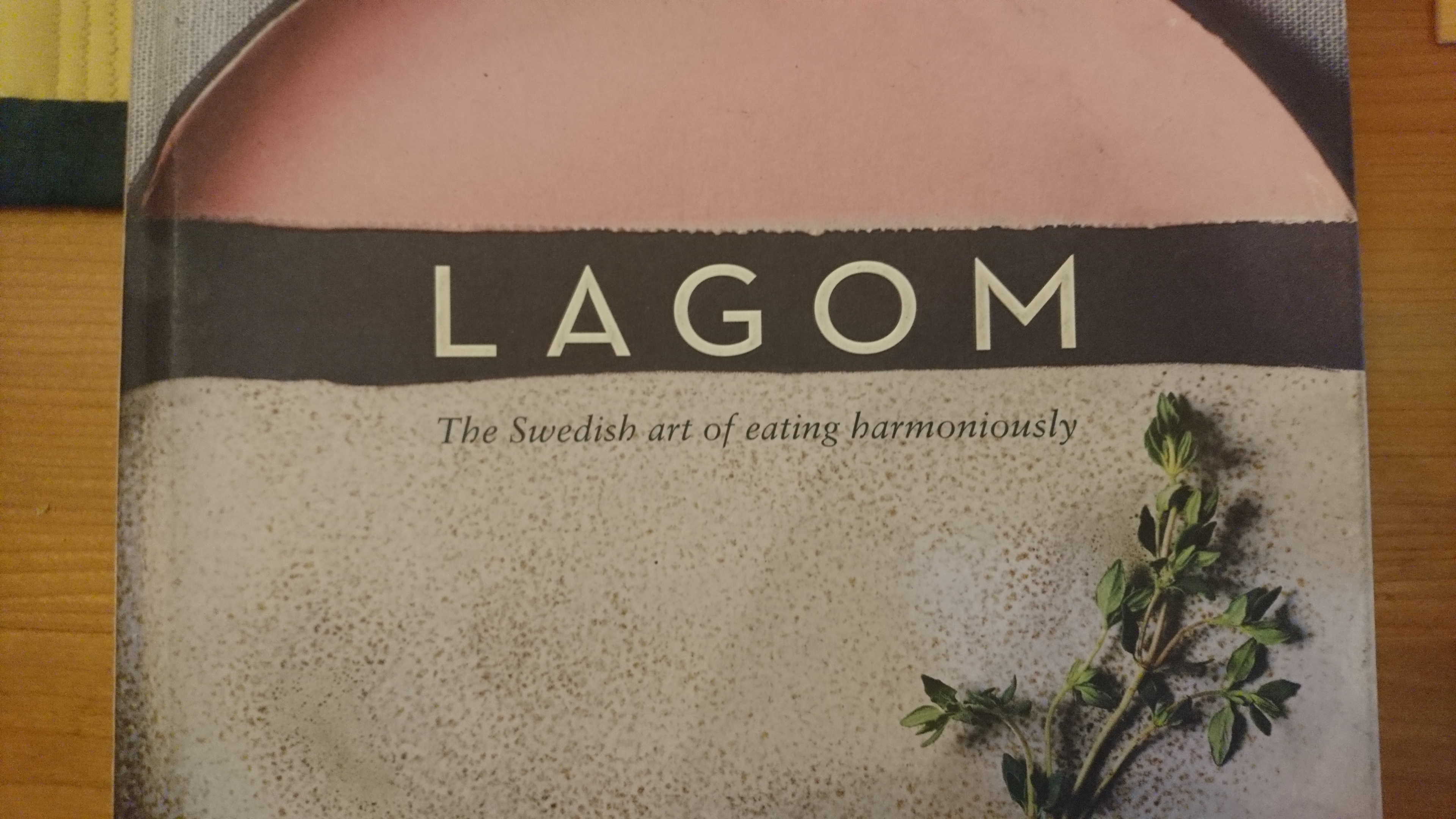 Many of the recipes used in this meal came from the cookbook Lagom which was an excellent source for lighter, Swedish-themed dishes. We also relied on The Finnish Cookbook.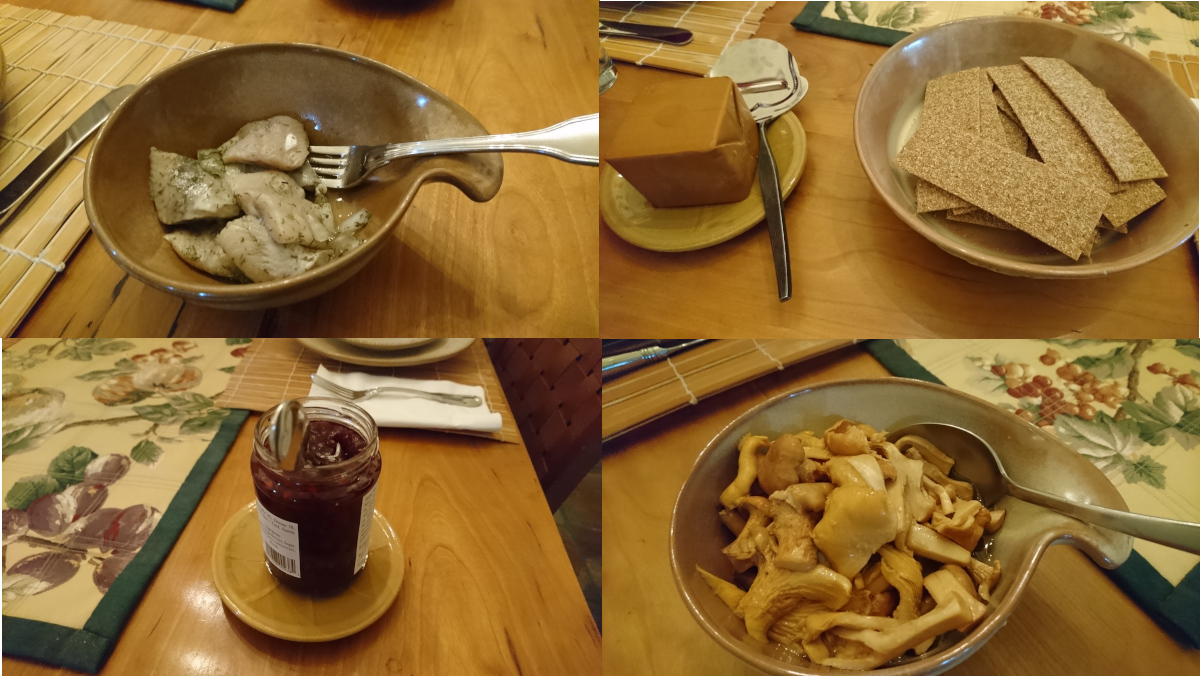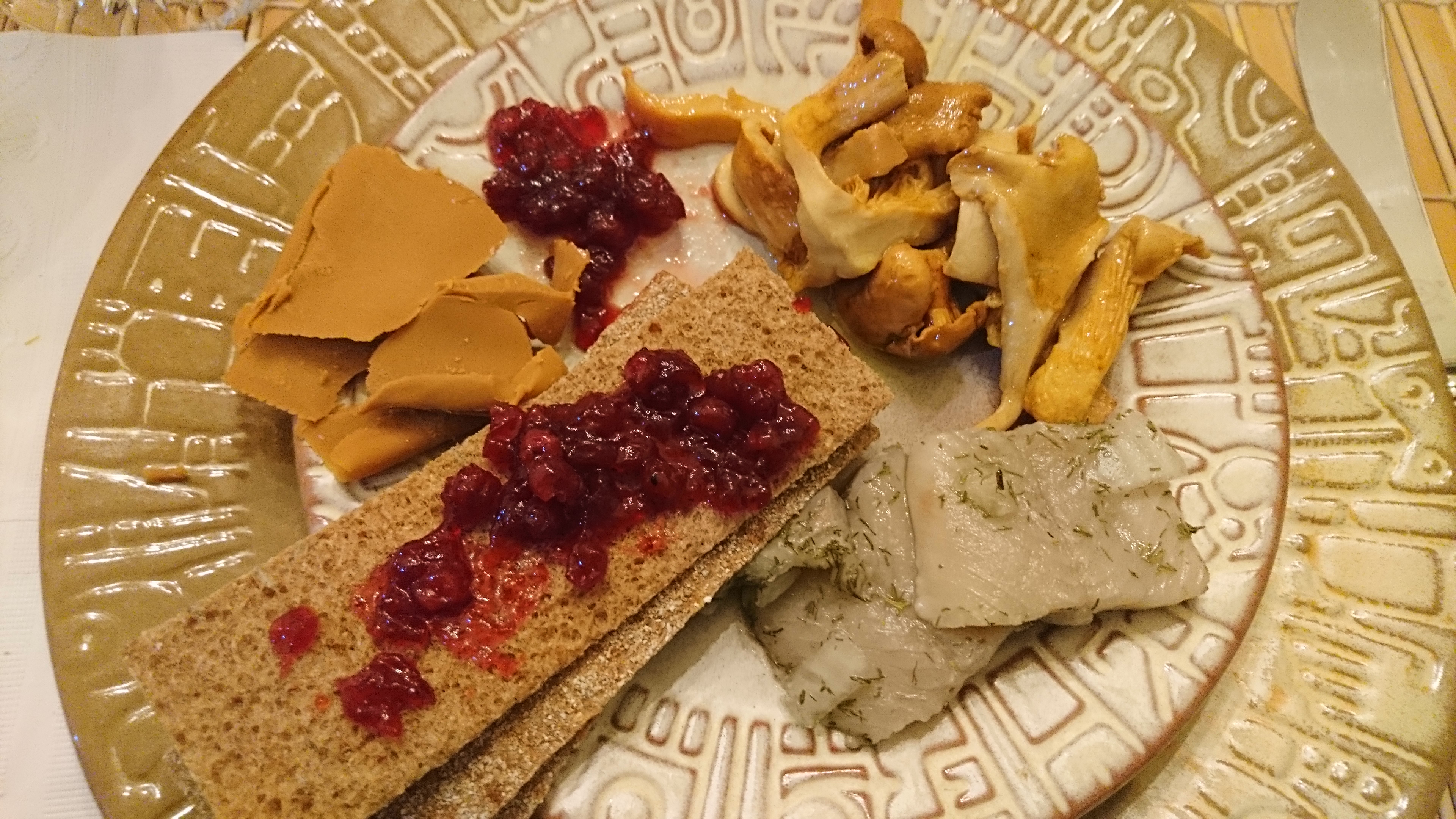 To pace ourselves, we divided the meal into 4 courses, starting with some storebought Finnish crispbread and snack foods. The little tastes were herring pickled in wine (of course!), chantrelle mushrooms marinated in oil and herbs, gietost cheese, and lingonberry jam. If you can, I recommend doing this: a taster course while you prepare the later courses of the meal will get folks settled at the table, without making you finish the entrees at 4pm.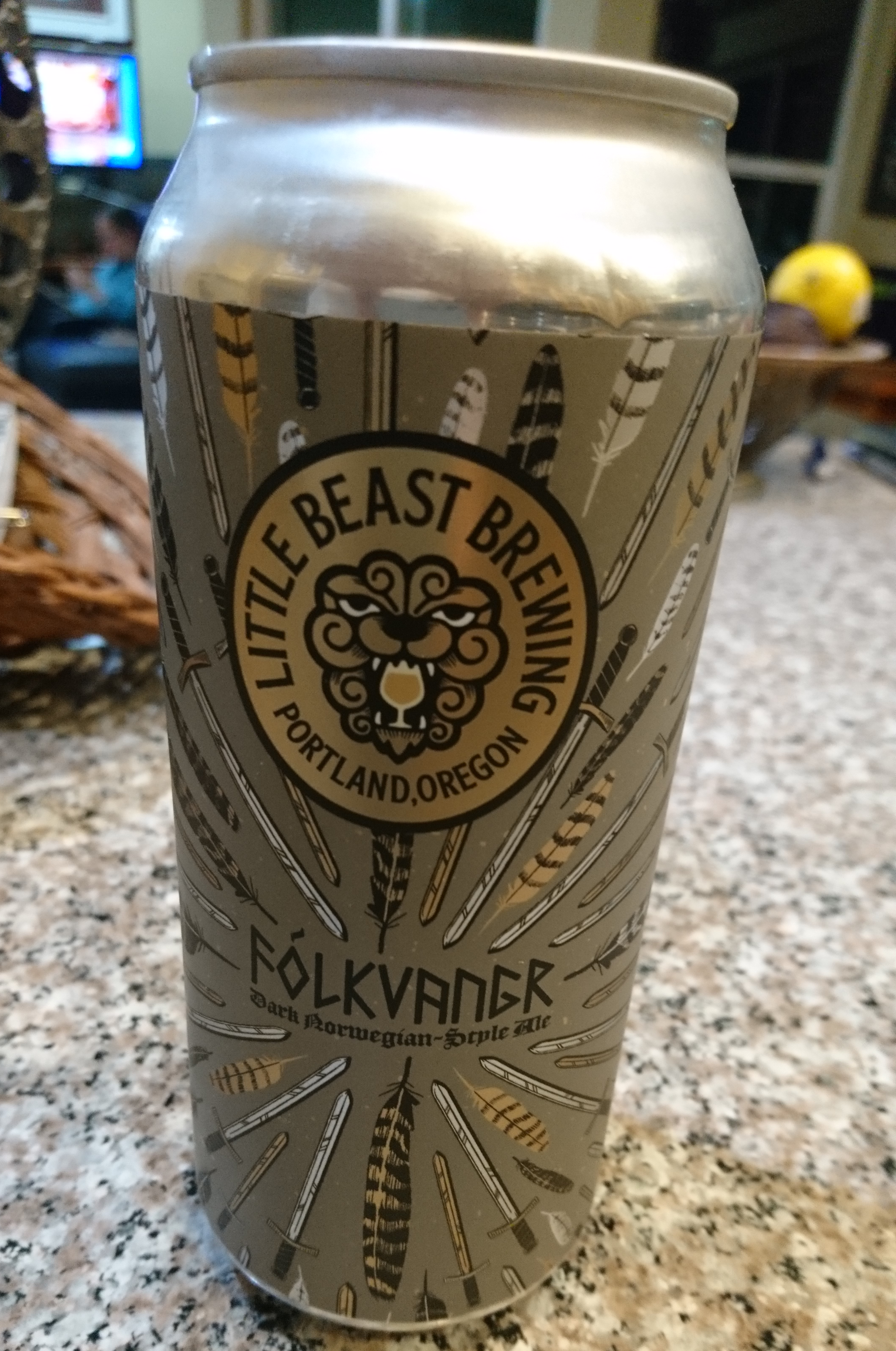 The standard libation to go with these kinds of snacks would be aquavit, but with only two of us drinking alcohol, that didn't seem worth the expense. Instead, we washed down the meal with Scandanavian-themed Oregon beers, such as Little Beast's Folkvangr, a very drinkable "dark Norweigan" ale.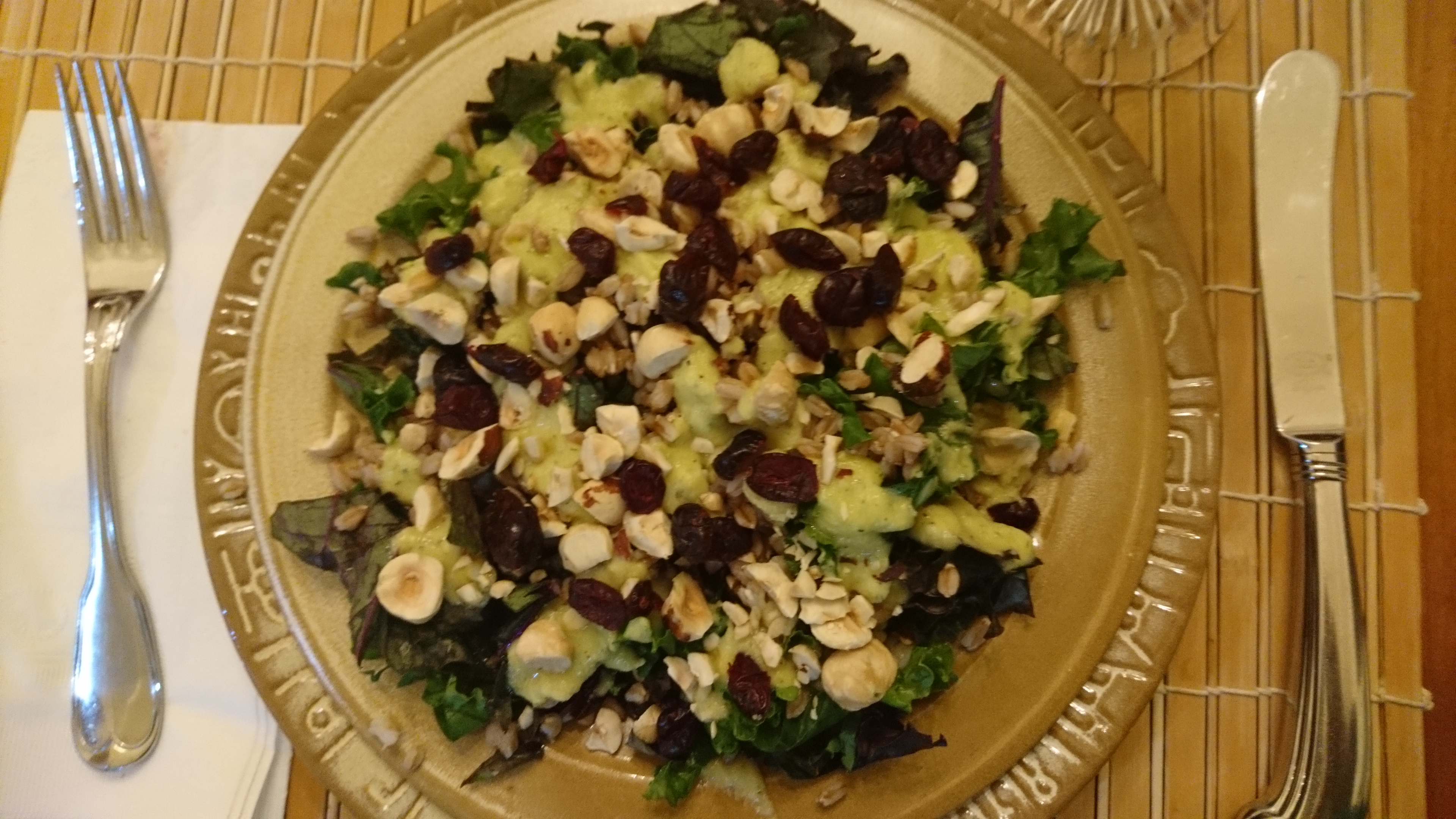 The real standout of the evening was this kale salad. Yes, really. Not only was it delicious, it was perhaps the quinessential fall dish, with kale, hazelnuts, cranberries, and apples. The recipe is from Lagom; below is my version with some small variations.
kale-hazelnut-apple salad
based on a recipe from Lagom
1/2 cup pearled spelt (farro) (subs. pearled barley)
10-12 oz kale leaves, stems removed and roughly chopped, around 2 quarts volume, ideally both red and green curly kale
1 lime (about 2 Tbs juice)
1 cup/5oz toasted hazelnuts, roughly chopped
2/3 cup dried cranberries
1 tart apple
1/2 cup mild olive oil
1 Tbs cider vinegar
pinch each of salt and pepper
2 tsp fresh thyme leaves, or 1/2 tsp dried
Equipment: pot, large bowl, blender
Boil 1 quart water with a pinch of salt. Put the spelt/farro into it and simmer for 20-24 minutes, until the grain is tender by still chewy. Drain and let cool.
Place the dried, chopped kale in a large bowl and squeeze the juice out of the lime over it. Massage the juice into the kale but squeezing and turning it with your hands, until it softens. This takes 2-3 minutes, but you'll feel the change in texture.
Split the kale between 4-6 plates. Sprinkle over the spelt, then the hazelnuts, and the cranberries, distributing uniformly.
Now, make the dressing: cut the apple into chunks and put it into a blender or food processor. Pour over the oil and cider vinegar, and add the thyme, salt, and pepper. Puree until smooth.
Drizzle each salad evenly with the dressing. Serve within 20 minutes of making it.